Customer Support Executive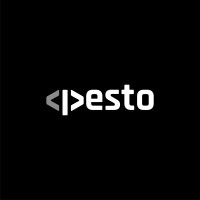 Pesto
Customer Service
India · Remote
Posted on Friday, April 21, 2023
Role
As a Customer Support Executive, you will be responsible for providing top-notch customer service to learners, mentors/instructors, and other stakeholders. You will be the first point of contact for customers and act as a liaison between them and the company, ensuring customer satisfaction and loyalty. Your primary objective is to assist customers with their queries, concerns, complaints, and provide solutions or suggestions to resolve issues.
Requirements
*Minimum 1 year of experience in Customer handling/Customer Support.
*Bachelor's degree.
*Excellence in both written and spoken English and Hindi (No MTI).
*Comfortable with handling data and reports with the right tools (MS Excel is a preferred skill)
*Good basic knowledge in Excel, G-sheets, G-workspace, Problem solving, Email drafting
Key Responsibilities
*Resolve customer queries/complaints via a combination of Inbound/Outbound calls.
*Establish warm and friendly rapport whilst interacting with customers by phone.
*Solve a wide range of incoming complaints to achieve customer satisfaction.
*Work closely with other stakeholders to resolve queries/complaints in a timely manner.
*Build rapport with customers through courteous and professional communications.
*Share process improvement-related ideas.
*Manage the Key productivity indicators (Productivity, AHT, CSAT, etc. ).
Need to have
*Excellent problem-solving skills and ability to connect with customers effectively.
*Passion for resolving problems and creating a world-class support experience for customers.
*The ability to learn and implement feedback quickly.
*Ability to work under pressure/fast-paced environment.
*Tolerance for ambiguity: which translates to a get-it-done rather than wait-for-perfection' approach.
*Iterative problem-solving: This translates to structuring problems and iterating on creative/implementable solutions.
*Bias to own, hustle and deliver: which translates to proactively taking the lead with new initiatives, by default.
*Obsession with process excellence: which translates to being independent and detailed with all inputs and outputs.
*Caring and inspirational teammate: which translates to bringing the best out of every colleague, always.
Nice to have
*Experience working in a start-up environment
*Familiarity with edtech industry
*Fluency in multiple languages to assist customers from diverse backgrounds.
At Pesto, we value talent density a lot. We believe when people who're talented & are amazing human beings - we think magic happens. If you're someone who fits into our culture - we'd love to hear from you! We'll make sure we make the next few years memorable for all of us.
Alternatively, we'd highly recommend you to not apply in case you don't associate with our culture. We believe no one is a bad/good employee - we want to make sure you enjoy working at Pesto & everyone else enjoys working with you as well. We'd recommend you go through
this document
to help you get a better understanding of our culture & only apply if you reflect well with it.