Community Manager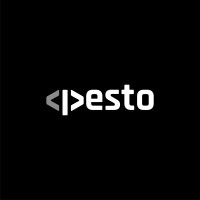 Pesto
Marketing & Communications
India · Remote
Posted on Wednesday, April 5, 2023
Role:
Pesto is hiring a Community Manager to help with the day-to-day operations of running our community, managing our content programming, and creating content from our collective insights. You'll be working and collaborating with
Abhishek
and
Shreya
on various initiatives.
What you'll do:
👉
Engage with our Discord community daily as a host and super-connector
👉
Create opportunities to amplify our member storiesDistill and publish community insights into our weekly community newsletter and grow the resource library
👉
Streamline our processes to make sure nothing falls between the cracksCollect data and reports to measure the health of the community
👉
Collaborate on improving onboarding, and building features roadmap
Who you are:
*Good verbal skills and high energy
*Experience in building community across some of the following channels: Twitter, YouTube, Twitch, Discord, blogs, meet ups, public speaking at events
*Organised and a systems-builder
*Excited about all of it—developers, being part of scaling a startup, growing a community
*You love playing and building in no-code—Notion experience is a major plus
*Comfortable taking initiative and executingYou lead with curiosity and empathy
The role is 5 days a week, with the flexibility to sort out the exact schedule.
Other Benefits:
*Async–you can own your own schedule, meetings + events aside
*Remote—work from anywhereOwnership—while a junior role means collaboration and training, the eventual goal is to have ownership over your projects
*Opportunity to grow a company from the earliest stages
We are focused on building a diverse and inclusive workforce. If you're excited about this role, but do not meet 100% of the qualifications listed above, we encourage you to apply.
At Pesto, we value talent density a lot. We believe when people who're talented & are amazing human beings - we think magic happens. If you're someone who fits into our culture - we'd love to hear from you! We'll make sure we make the next few years memorable for all of us.
Alternatively, we'd highly recommend you to not apply in case you don't associate with our culture. We believe no one is a bad/good employee - we want to make sure you enjoy working at Pesto & everyone else enjoys working with you as well. We'd recommend you to go through
this document
to help you get a better understanding of our culture.