People Success Lead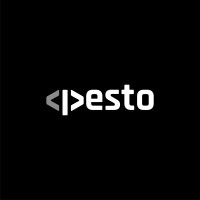 Pesto
People & HR
Gurugram, Haryana, India
Posted on Tuesday, February 14, 2023
Role
We're looking to hire People Manager who will be responsible for building an environment that helps attract & retain some of the best people in the industry.
Requirements
* 4-7 years of experience in Human Resource
* Prior experience in SaaS or Remote organisations
* Experience using tools like Notion, Slack, Asana, a million other SaaS tools & great with documentation.
Key Responsibilities
* Optimise productivity within the workplace by promoting professional growth
* Co-create company culture, lead employee training, motivate, and empower the employees
* Oversee and help employees reach their deadlines and OKRs
* Develop and maintain effective working relationships with colleagues/ external stakeholders
* Work collaboratively with other departments to ensure tasks are completed efficiently
* Help in designing organisational policies and processes
* Compliance & overall management of HR policies & processes
Need to have
* Well organised and self disciplined
* Strong written and oral communication skills
* Ability to prioritise and manage multiple tasks
* Ready to be on the front line and the connecting link between employees and the company
* Structured thinking
* Great listening skills
Nice to have
* Fearlessness with a willingness to try new ideas, concepts, and be wrong (but definitely learn from the experience)
* An unabashed desire to work with A players and an unwillingness to compromise
* Startup experience
* Ability to build trust with the team members
* Ability to thrive in a fast-paced and high growth business environment
At Pesto, we value talent density a lot. We believe when people who're talented & are amazing human beings - we think magic happens. If you're someone who fits into our culture - we'd love to hear from you! We'll make sure we make the next few years memorable for all of us.
Alternatively, we'd highly recommend you to not apply in case you don't associate with our culture. We believe no one is a bad/good employee - we want to make sure you enjoy working at Pesto & everyone else enjoys working with you as well. We'd recommend you go through
this document
to help you get a better understanding of our culture & only apply if you reflect well with it.